B19G Rechargeable Battery (5200 mAh) - Green
SPECS
SPECS
Enjoy up to 10 hours of long-lasting warmth (3 hrs on high, 6 hrs on medium, 10 hrs on low heating setting) thanks to the increased capacity of the 5200 mAh, which deliver performance equal to market-leading 10,000mah @3.7V with higher efficiency and power output up to 7.2V.
Charge your iPhone 11 up to 2X. Get the same performance and capacity in a smaller easier to carry form factor.
Lightweight (8.47 oz in weight) and rounded corners design makes it easy and comfortable to carry.
Stay warm and enjoy more time outdoors by taking this along as an additional battery pack.
UL & CE certified. Rechargeable up to 800 times. We won't leave you alone in the cold.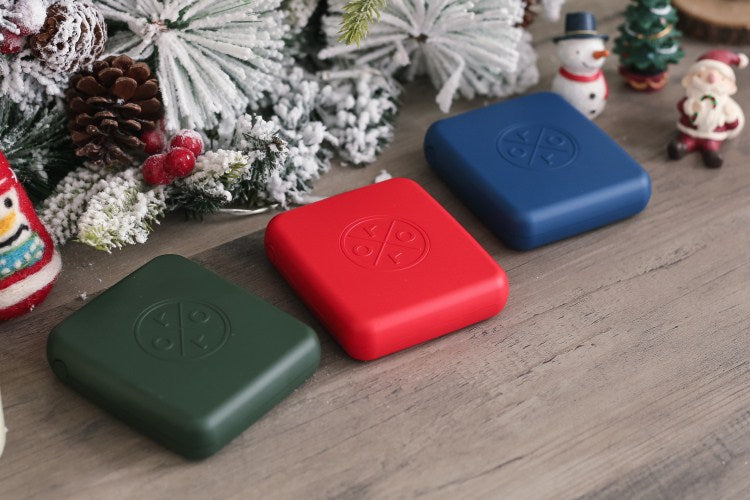 WHAT'S INCLUDED
1 × Lithium-Ion Battery (5200 mAh, 7.2V)
1 × User Manual (English, German, French)
GUARANTEE
1-Year Limited Warranty
Quick Start Guide
Quick Start Guide
Tips
Tips
1. Charge overnight before first use.
The battery will go dormant when it goes for long periods without use, so the capacity will be lower than normal. It is easy to activate and restore the capacity after a full charge.
2. Use the ORORO charger and cable ONLY.
Different batteries are made with different specifications. You should only use ORORO chargers to charge ORORO batteries to prevent damage to the battery and other potential risks.
3. Charge in a normal room temperature condition.
The battery can be charged between 32 ℉ and 113 ℉. Don't charge at extreme cold or hot temperatures, which would damage the capacity and the life span of the battery.
4. Remove the battery from the apparel before washing.
Our heated apparel is machine-washable, but not the battery. Remember to remove the battery from the apparel before you wash the apparel.
REVIEWS
Back to Top