3 Valentine's Day Pandemic-Friendly Date Ideas
Valentine's Day is just around the corner. However, this year it might look a little different from previous years. 
While you may not be able to get reservations at a nice restaurant due to limited seating for social distancing or go see a movie at the theater, there are still ways you can celebrate with your partner. 
Dinner and a Movie at Home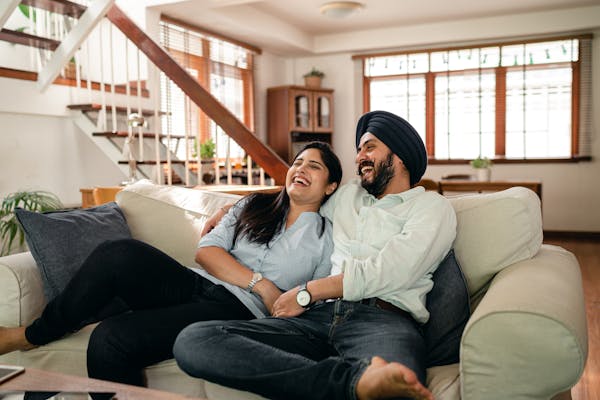 Although you may not be able to go to the movie theater or a nice restaurant (or be comfortable going to those that are open), you can still recreate the experience right from your own home. 
Look up a recipe similar to what's on the menu at your favorite date night restaurant. Then recreate it at home! It'll be a fun bonding experience for the both of you. 
Afterwards, streaming services like Amazon Prime and HBO Max are making new release movies available right from your smart TV or smart device. All you have to do is choose the one you want to watch and pay for your "tickets". It's really no different from renting a movie, except there's the excitement of it being a new release. 
What makes it extra special is that you get to enjoy a nice meal and see a new movie right from the comfort of your own home. If you're the type of couple that likes to get dressed up to go out for dinner and a movie, then do it! Get dressed up anyway, even though you won't be leaving the house. 
If you're excited at the prospect of getting a date night and being able to wear comfy clothes, we recommend something ultra comfy, casual, and cozy, like our heated pullover hoodie.
Stargazing at Home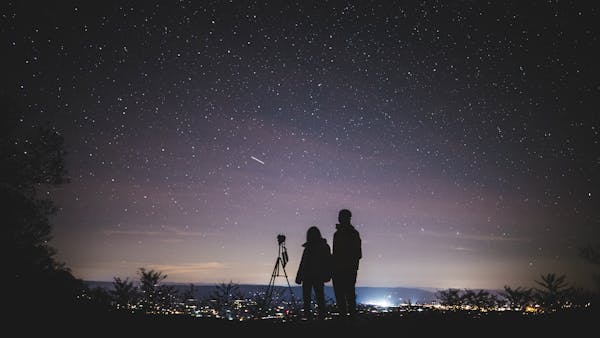 If you live in an area with low light pollution, you'll be able to take a peek at the night sky on Valentine's Day. Look up which constellations will be in view and try to find them. Or, create a fun game to see who can make up their own constellation (kind of like seeing shapes in the clouds). 
Want to make it like an 80s romance movie? Lay on the hood of your car. If you live in an area where light pollution makes it hard to see the stars, consider taking a couples' drive out to a nearby area where you'll be able to see them better. 
Of course, since February is cold for many of us, staying warm while you stargaze matters. In addition to having your favorite cozy blanket on-hand, we suggest gearing up with one of our heated vests.
Wine and Painting at Home
Wine and painting classes have become all the rage in recent years. But you don't need to sign up and join a room of 20 other people to do it. Find a painting you like online, get the supplies and your favorite bottle(s) of wine, and you're all set. 
You and your partner will have tons of fun trying to recreate the work. You could even make a bet to see whose is better by having your friends vote on social media or in a group chat once you're finished painting. 
Loser has to do the dishes (or whatever stakes you choose). After, you can curl up together on the couch and finish enjoying that wine. Our heated socks make canoodling extra cozy. 
Taking the time to make this Valentine's Day special will help strengthen your relationship and get a little escape from what's going on in the news. Although these may seem like standard Valentine's Day date ideas, what makes them special is that you're making the most of it (thanks, coronavirus) and you'll get to spend the evening bonding without tons of other people around.